>> Sunday, 25 October 2009
Yesterday saw the first 6 Cat track event at Maindy outdoor velodrome in Cardiff. Me, Evs and Sion went up but only Sion could race cause me and Evs are temporarily out of action, gutted. The weather couldn't make its mind up, it was nice until race time then pissed down for a bit and soaked the track and kept off-and-oning throughout the rest of the day, nobody cared though.
Everyone enjoyed themselves, it's a nice change for us 'street' riders to hit the velodrome, I wonder how long before we see Chris Hoy skidding through rush hour traffic, haha. There were 6 different events:
- 1 Lap Time Trial (standing start)
- Devil - Bunch race. Last placed rider has to drop out on designated laps.
- Match Sprints - x2 laps, x2 riders - Head to head SpRinT!!
- Scratch race - Bunch race. First across the line wins.
- Cycling Unproficiency Test - Making use of the weird model village thing in the track centre...
I don't have the results yet, I wanted to get this up before I go into hospital tomorrow, I will update the post when I know. It was a great day out, thanks to Steve for putting it on, hopefully we can organise a collab event next summer at the track :-)
Numbering up just before the rain started
Pre-race briefing, was nice to meet Phil (on the right) who is from Swansea and is the proud owner of Julian Schmoos' legendary Mercian!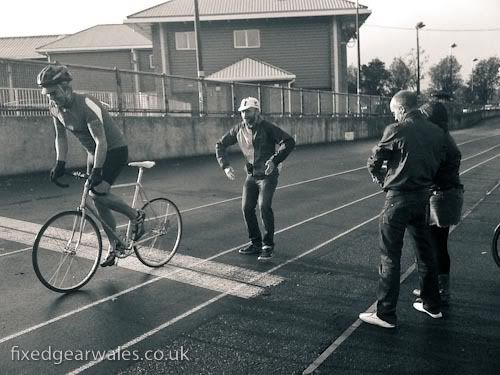 Awesome pose, mad steez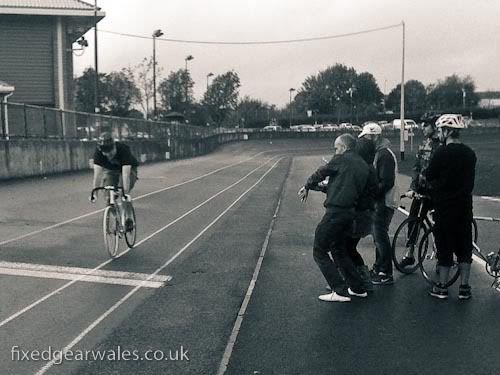 Sion blasting through the line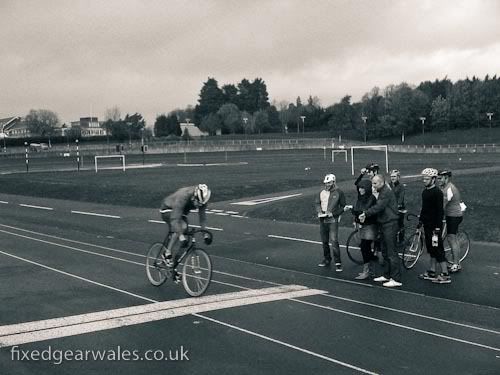 Actually quite a nice photo for an iPhone, I'm an
ex-photographer
don't ya' know?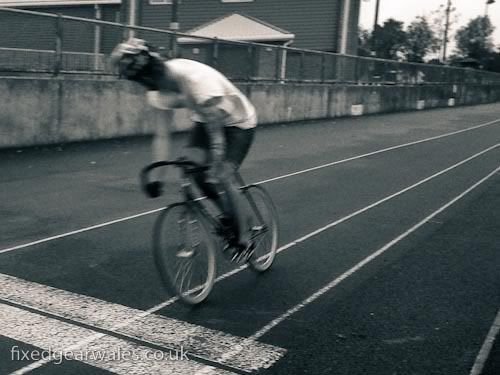 Steve giving "the look back"
Zoooooooom!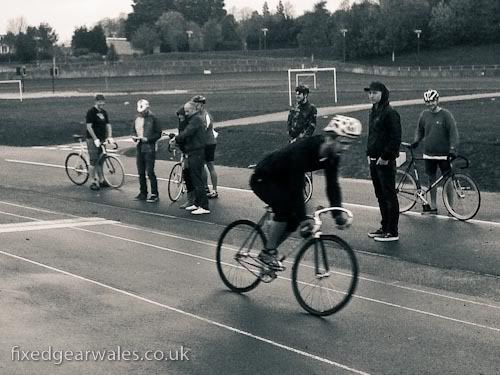 I'm running out of captions :-s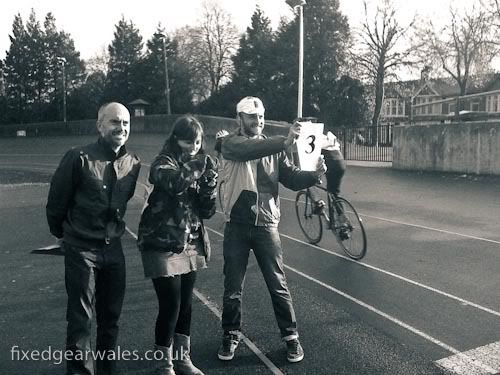 I didn't get a shot of the fabled number 4, you had to be there.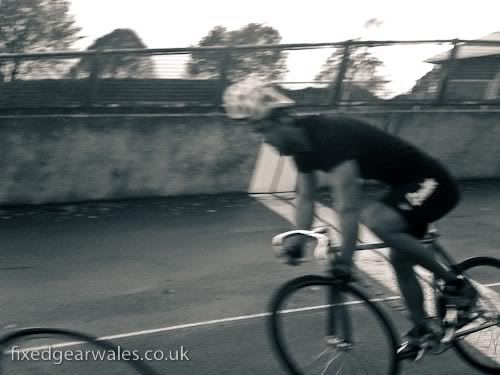 Shooting with an iPhone is like shooting with a 1920's film camera: blurry, distorted and generally out of focus, but converting to mono always saves the day!