>> Thursday, 20 August 2009
Wales' first ever alleycat race is taking place in Swansea on 3rd October 2009 at 3pm. This thing is going to be bonkers, there will be 5 checkpoints, all at libraries, where you will need to get a book you bring stamped. The checkpoints will be spread far and wide, both in the city centre and the suburbs, up hills and down hills, along main roads and back roads. This race has something for everyone, whether you are used to the hills of Bristol or the crazy traffic of London you will be in with a good chance of winning some awesome prizes. After the main race there are gonna be longest skid and trackstand competitions before heading off to the road where poet Dylan Thomas was born for a hill climb challenge. To wind down (or up) after a hard days riding there will be an after party playing everyones favourite fixie videos and shit loads of great music. Check out all the info below, sign up to race and then pop over to all of our sponsors websites!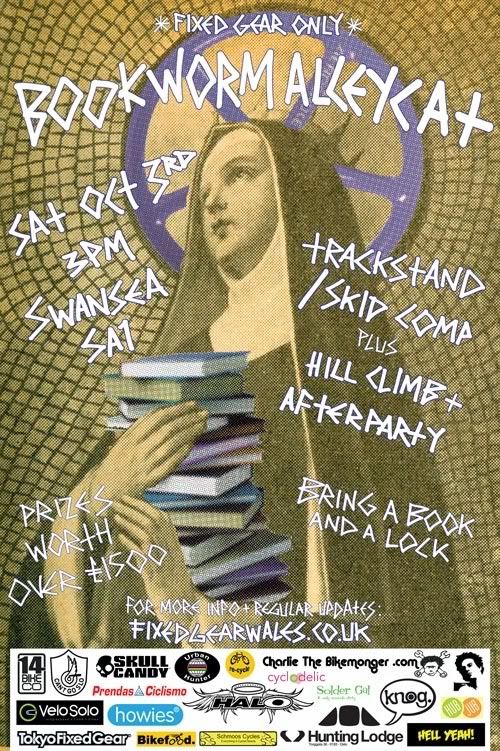 We have shed loads of great sponsors for the race, these guys have all put their time and money into supporting the fixed gear scene and you should all support them by remembering who they are and buying off them. Click on each of the adverts below check out their websites.
For more info about all our great sponsors click here.