>> Monday, 23 February 2009
I went over to Tredz in Llansamlet today for a look about. It's a pretty massive shop catering to all types of riders. There is a pretty good complete fixed section of Bianchi, Giant and Langster but no real fixed specific components but that's no different from practically every other bike shop in the world. There is a fairly sizeable collection of grips, bar tape, peddles and saddles that will deffo cover whatever your needs are in those departments.

I ended up buying another lock, my fourth this year, although not exactly what I want it is closer than the other three, I'm beginning to think that the lock of my dreams doesn't exist. Tredz has the best selection of locks I've seen, fact.

The staff were all really cool including Chris Hughes who organises the Critical Mass rides from Castle Gardens to Mumbles on the last Friday of every month. A nice ride over to Tredz is made easier because it is just off the cycle track that runs along the river so pop over there when you can and say Fixed Gear Wales sent you!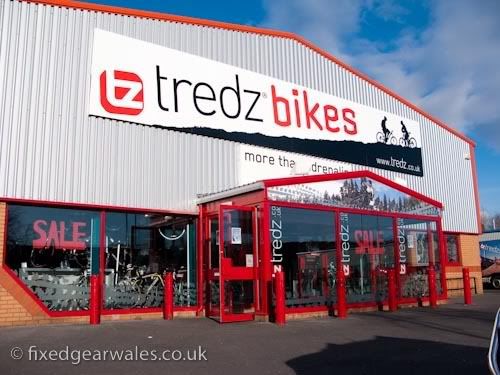 Tredz is a pretty big shop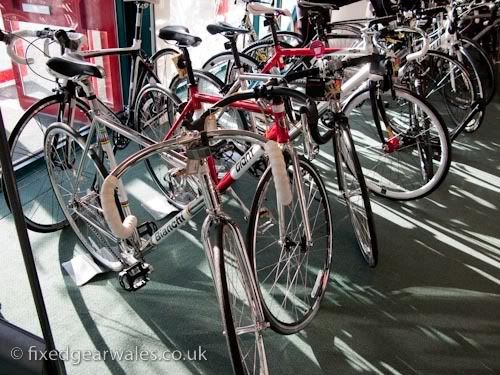 Bianchi, Giant and Langster fixed
Bar tape, bars, grips, saddles etc