>> Wednesday, 4 February 2009
Exist Clothing is a skate clothing brand and shop based on Oxford Street in Swansea. Although it is not a bike shop in any way, shape or form the owner Ric Cartwright rides a fixie and all the clothes he stocks are great for riding your bike in. The shop stocks Zoo York, Rebel 8, Girl, Nike SB, Supra, Vox, 4star, Chocolate, Brixton, Diamond, Nu era and it's own brand as well as tons of skate hardware and spray paint/pens and second hand records. Ric can, and will, sell you a fixie, he is able to order them but doesn't have any room to stock them so ask to check out a catalogue if you wanna buy one complete and not build it yourself.

It is the only skater owned shop in Swansea and does loads for the local scene including hosting events and working hard to get a skate park. Exist the brand is a one man operation and all clothes are hand printed, there will be fixed gear specific designs coming soon.


Exist Outlet,

214 Oxford Street

Swansea

SA1 3BG

01792 654586

Skateboard Clothing Since 2001

Skater Owned Outlet Since 2006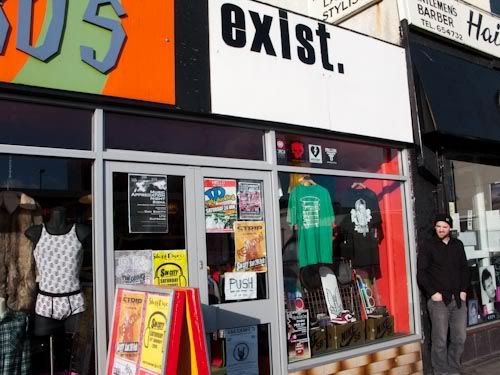 Exist is based in the same building as Hobo's


The shop is small but packed with killer gear


Girls clothes and hats


Shoes, decks and bags


Ric, trackstand and skate hardware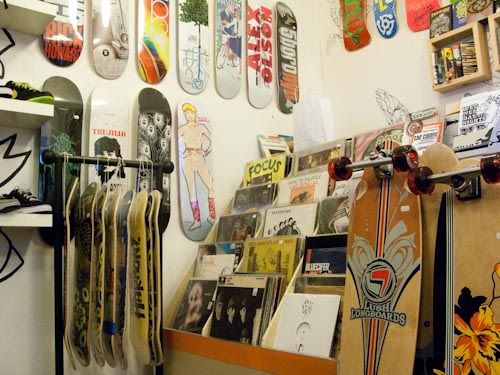 Records, decks, longboards and videos


Molotow spray paint and pens