>> Sunday, 22 February 2009
Had another great ride last night, we went out for what was to be a 'six pack tour' (cycle to a spot, drink a beer, cycle to the next one and repeat) but ended up as a 'four pack tour' and a couple of us didn't drink at all but it was awesome. We took in the sights of the Norwegian Church, the sea front, the university and then back to Exist HQ.
Although not everyone was riding fixed we did have the majority at 4 to 3 which is pretty cool. And it turned out that the "safe" bikes were the most dangerous as Chris and Jack managed to topple Ric over into a puddle and then right outside the door to Exist Jack fell flat on his face off a curb, HA!
I headed home at 11:30 and saw a fox right by my house, the bike is so quiet I was able to ride and watch it at the same time which was awesome. The next big ride is gonna be next Friday (27th), The Critical Mass leaves Castle Gardens at 7pm, we'll be hitting Mumbles for some drinks before heading back into town to go and hang with Afrikan Boy at Sigma!!! See you there.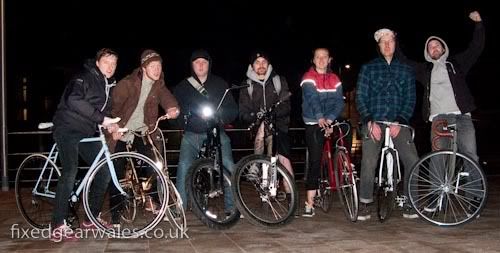 (L-R) Roon, Jack, Chris, Rhys, Amy, Evs, Ric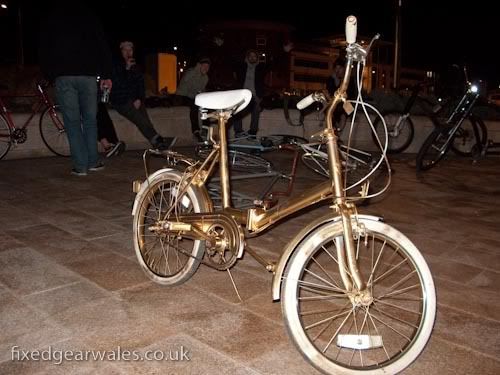 Jack's world famous golden girls bike
Ev's doing his "until I'm bored" trackstands
Ric livin' la vida loco
Ric giving the "I'm fine" thumb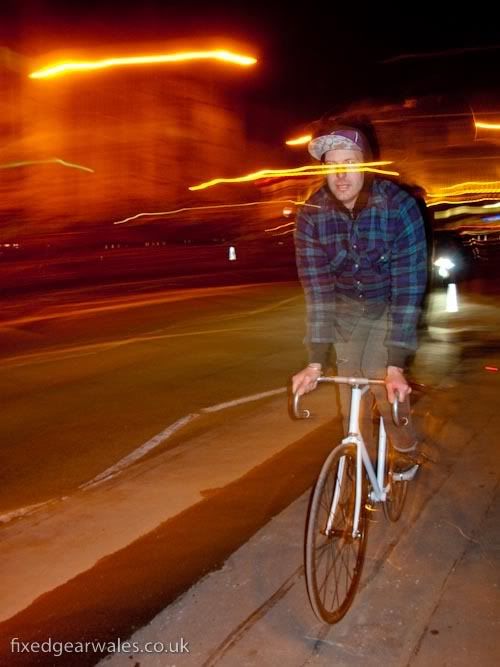 Evs flying like the wind
...and again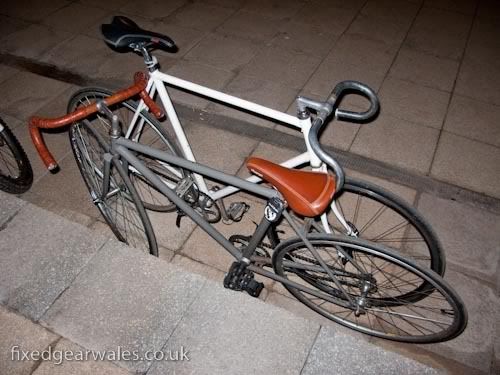 Ric and Ev's 'whips'