>> Saturday, 5 September 2009
The Fixed Bristol dudes have got an event planned in Cardiff next month, check it out...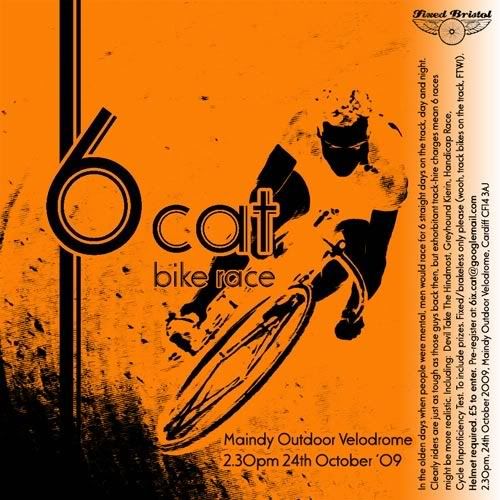 Click on the pic for more info
Maindy track in Cardiff is outdoor, tarmac 460m, banking's pretty gentle. Unlike Newport, you can ride your own bike whatever it is, as long as it's fixed/brakeless (for these events).
Other stuff: £5 to ride, 2.30pm 24 October. Prizes!
Pre-register at: 6ix.cat@googlemail.com